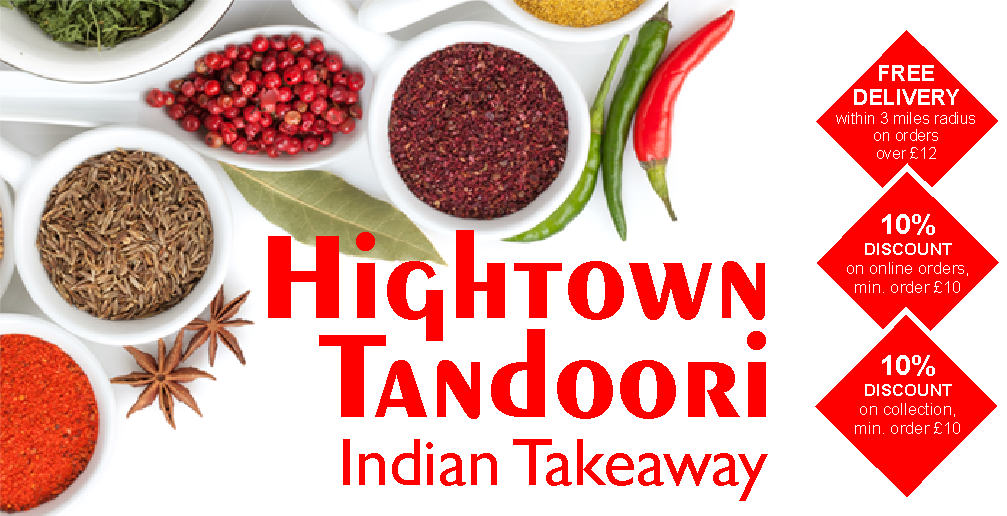 SAVE 10% on online orders + no delivery or service charges on orders via our app and website. These savings are not available on Just Eat. Collection: 20min | Delivery: 1hr - 1hr 30min
Hightown Tandoori offers a rich range of dishes for you to choose from to create the perfect meal. We take pride in satisfying our customer's cravings for curries, serving an extraordinary selection of traditional favourites and speciality dishes from many different regions.
Our wide selection of dishes are perfect for you at any time of the day and for any occasion. You can stay at home and just order your food online for delivery or come and collect a scrumptious meal and get a 10% discount.
We always assure customers of on-time delivery of orders that are still warm and fresh at the time that you get a hold of them. So why don't you try it for yourself and place an order online now?
Some dishes may contain nuts, please ask a member of staff for assistance.